Gaute Gulliksen
Gaute Gulliks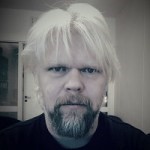 en has considerable professional experience as a leader and team leader within Operations, organizational development, capacity building, management, administration, finance and institutional capacity building. He thrives in multicultural environments and in changing environments. Has over 20 years of experience from 5 different continents. Likes to collaborate with local organizations and emphasizes ethics and values in his work.
In addition to being a consultant in operational management for voluntary organisations, he is particularly qualified to start and terminate programs and projects where both small details and the overall strategy must be included.
You can read more about Gaute on LinkedIn.